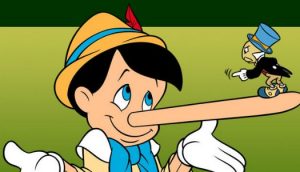 Being Upfront
So it seems the world is up in arms over the Taylor/Kanye debacle. It has turned in to a He said, She said debate that is sure to roll on. The problem is that someone, somewhere along the line neglected to include all of the information. Taylor insists that while Kanye okayed one lyric with her, he forgot to okay the fact that he was also calling her a "bit*h" on the track. Maybe he thought that she wouldn't have a problem with that line and the other one was more important to get permission for, or maybe he simply hoped it would be grand! Either way, it seems as though the whole picture wasn't shown or the whole story told. By now you're thinking that I've lost the plot because this really has nothing to do with PR at all - but it does! I'm not talking about the damage or otherwise this whole thing may have on either Kanye's or Taylor's reputation (I'll leave their people to work that out, God help them!), I'm talking about the importance of being up front and honest on all fronts when engaging a PR professional to promote you and/or your business.
Anything else I need to know?
From the very first meeting it is important to answer the "Is there anything else I should know?" question honestly. A couple of years ago I had a lengthy meeting with a client who seemed to have a great business story to tell, great investment, new jobs, all very positive. They said that they were the spokesperson and that the other partners did not want to be named or seen as it was not their thing. I was told that there was really nothing else I needed to know so I got all the good stuff, did what  I do and landed a lot of coverage for them. At the beginning everything was great, they were delighted with the national coverage and pushed for more which they got. However, a few weeks later the client called in a bundle of frustration as they were now allegedly going to be investigated over a tricky financial situation that was highlighted by the press coverage. Remember, this was the press coverage they were thrilled with for weeks! Unfortunately, this was the very first time this information was revealed to me. How was I to possibly know of the client's financial dealings when they were never made known to me and when they were happy to speak about their business in the national press!? How was I now suddenly taking a hit for doing my job - a job which they were delighted with, with no hint of any difficulty!?
Honesty is the Best Policy
It all comes back to telling the whole truth (and accepting responsibility for ones actions or lack thereof). If you are thinking about PR for your business then make sure you are comfortable with the whole story and if you are not then mention it to your PR advisor so they can talk through the options and deal with an issue if it arises. Hoping for the best just doesn't cut it and won't do your reputation any favours in the long term. Just ask Kanye - or Taylor, depending on whose side you are taking!! 🙂